Find information on the Greenprint 25th anniversary here!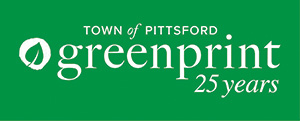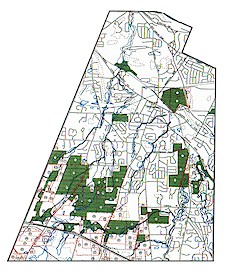 The "Greenprint for Pittsford's Future" has been hailed as a program that serves as a national model for community conservation. This plan preserved 67% of the undeveloped lands remaining in Pittsford at the time, including 1,200 acres of prime and unique farmland. The Greenprint, adopted in 1996 has won the following honors:
Outstanding Planning Project, Planning Implementation, American Planning Association, New York Upstate Chapter, 1996
Current Topics Award for Preservation of Places, American Planning Association National Planning Awards, 1998
Alexander Calder Conservation Award, The Conservation Fund, 1999
"The Pittsford Experience: The Town of Pittsford, located in Monroe County, New York near the City of Rochester, was concerned with the loss of its agricultural and open space resources. Settled as an agricultural community with a village center located on the Erie Canal, Pittsford grew significantly after the Second World War as the Rochester metropolitan area expanded. Land development in Pittsford was consuming important agricultural landscapes, scenic vistas, and other natural and cultural resources. The community wanted to preserve the character of Pittsford. The town developed an updated comprehensive plan in 1995 to address these needs."
From "Planning and Financing Open Space and Resource Protection: Pittsford's Greenprint Initiative" by John J. Behan, AICP
Read more of John Behan's Article here.
Read more about GreenPrint here.
Read about our Greenprint25 anniversary here.