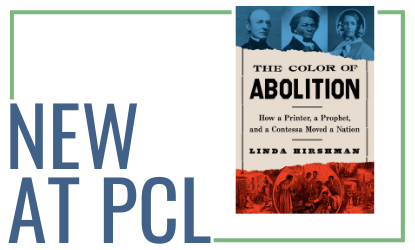 In the crucial early years of the Abolition movement, the Boston branch of the cause seized upon the star power of the eloquent ex-slave Frederick Douglass to make its case for slaves' freedom. Journalist William Lloyd Garrison promoted emancipation while Garrison loyalist Maria Weston Chapman, known as "the Contessa," raised money and managed Douglass's speaking tour from her Boston townhouse.
Conventional histories have seen Douglass's departure for the New York wing of the Abolition party as a result of a rift between Douglass and Garrison. But, as acclaimed historian Linda Hirshman reveals, this completely misses the woman in power. Weston Chapman wrote cutting letters to Douglass, doubting his loyalty; the Bostonian abolitionists were shot through with racist prejudice, even aiming the N-word at Douglass among themselves. Through incisive, original analysis, Hirshman convinces that the inevitable breakup was in fact a successful failure. Eventually, as the most sought-after Black activist in America, Douglass was able to dangle the prize of his endorsement over the Republican Party's candidate for President, Abraham Lincoln. Two years later the abolition of slavery - if not the abolition of racism - became immutable law.
This book may be found on the Monroe County Library System HERE. It is also available as an Ebook.
---

Don't Forget to Check out All of our Digital Resources!