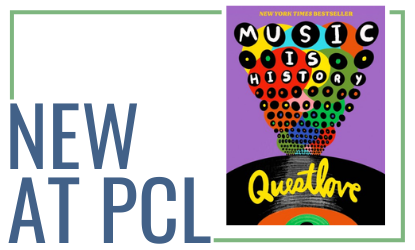 In Music Is History, Questlove harnesses his encyclopedic knowledge of popular music and his deep curiosity about history to examine America over the last fifty years. Choosing one essential track from each year, Questlove unpacks each song's significance, revealing the pivotal role that American music plays around issues of race, gender, politics, and identity. 
Music Is History focuses on the years 1971 to the present, not only the country's most complex and rewarding half-century when it comes to the ways that pop culture and culturally diverse history intersect and interact, but also the years that overlap with Questlove's own life. Music Is History moves fluidly from the personal to the political, examining events closely and critically, unpeeling and uncovering previously unseen dimensions and encouraging readers to do the same. Whether he is exploring how Black identity reshaped itself during the blaxploitation era, analyzing the assembly-line nature of disco and its hostility to Black genius, or remembering his own youth as a pop fan and what it taught him about America, Questlove finds the hidden connections in the American tapestry.
This book may be found on the Monroe County Library System HERE. It is also available as an Ebook, or as an eAudiobook.
---

Don't Forget to Check out All of our Digital Resources!