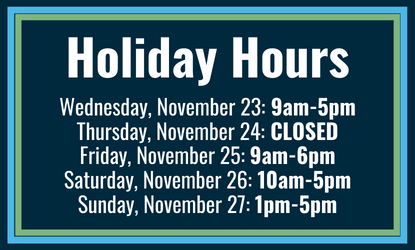 The Pittsford Community Library will close at 5:00pm on Wednesday, November 23, and will be closed all day on Thursday, November 24. The library will reopen for normal hours on Friday, November 25 and will remain open with normal hours on Saturday, November 26 (10am-5pm) and Sunday, November 27 (1pm-5pm).
The Pittsford Community Library is located at 24 State Street. For information about upcoming Library programs visit the Library's online program calendar or call 249-5481.
---

Don't Forget to Check out All of our Digital Resources!